Service brands live or die during the customer experience.
Because service brands are based, literally on delivering services, customer experience is the only way that they can be differentiated in the market. When your customer has a distinctive and positive experience it demonstrates that your organisation's promise is real, not just a claim or a communications tagline. When it is poor, then your brand is devalued and seen for what it is – a communications vehicle.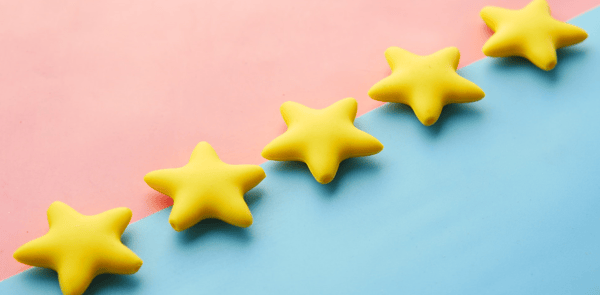 Customer experience isn't just about how you service a customer's query, how quickly the phone is answered, or how you manage returns. It's about how you demonstrate your values in action at every exchange, every touchpoint and every communication, particularly those that matter most to the customer. These are the hallmarks of your brand.
A great customer experience starts with how your organisation's purpose is reflected in everything your brand is and does. A brand-driven customer experience is a sustainable differentiator for the business, not just a means to drive CSAT or NPS. But to get there requires not just customer engagement but employee understanding, motivation and empowerment to act in the customer's interests, balanced by the organisation's needs.
There is no doubt that Covid affected the experience of customers; particularly and profoundly in healthcare…
A novel virus, lockdowns, social separation and the fear associated with disease spread created a values shift that has changed people and changed behaviour. What matters to people is different since Covid. Priorities, needs, decision-making compass and their expectations have changed. This has had profound implications for how people work, career paths and working conditions.
What was appropriate and expected in the past is no longer accepted. The Great Resignation and Quiet Quitting are reflective of that. Most significantly of all, the shift to flexible working accelerated by Covid, demonstrates vividly that speed of change is something that organisations must embrace to remain relevant. Agility and change readiness are core to competitive advantage. Customers and employees have been part 'shaper', part 'taker' of these changes. As the cost-of-living crisis begins to bite, it's time for organisations to lead in terms of what comes next.
So where do we start?

Your company's purpose: Does your brand reflect your purpose in action with consumers? What changes are needed to your brand strategy to reflect how consumers live and feel today?
Deepen your customer understanding: Know your bullseye customer. What drives choice and advocacy? Walk in their shoes, so you can respond to their needs from a position of deep insight and understanding, knowing what matters most to them and how your can best respond. Removing pain points is important but excelling at the touchpoints that matter most should be the hallmark of your customer experience
Bring your bullseye customer insights into the business: Strategically and creatively consider how to make things better and easier for the customer. How can your organisation deliver for the customer more efficiently, adding value to the top and bottom line of your business
Engage your teams to internalise the implications for them: Ensure your people understand their role in delivering a brand-led, values-driven customer experience. Consider how to engage them so that they are motivated and empowered to deliver for customers in the moments that matter.
And finally, seek feedback: Listen attentively (to the right things) and take action to continually refine, re-design and re-imagine. Evolve with a clear and focused customer centricity that drives your business in a practical way.
Looking at the healthcare sector, we've seen a number of changes emerge, many driven by the requirement for remote consultation but also by the values shift mentioned earlier.
Consumers' interaction channels are changing.
A shift to video and e-consultations has been on the rise, with SMS and MMS interactions in healthcare up 300% year on year in the period May-July 2021, while voice and email increased by 200%*. While some of these changes were driven by the imperative for remote consultations, consumers have benefited, creating enduring demand and signalling a shift in needs, expectations and distribution of effort. This has implications for healthcare professionals, institutions, pharmacies and patients alike.
Consumers are trading data for personalisation. Increasingly recognising the commodifiable value of their own information, patients and consumers alike, expect that when 'traded', their data is used productively, to enhance their healthcare experience. Yet, in a sector dependent on personal attention, just 35% of healthcare professionals believe that they or their organisation delivers a highly personalised experience*, and many of us will have experienced being given a number in the waiting room when we're checking in for a day case procedure.
So how could patient data be used to create a more personalised experience and at the same time, shape a more efficient experience for healthcare providers? Covid enabled prescriptions to be sent electronically by GPs to pharmacies directly – an efficiency that should have been available many years ago. Electronic health records would reduce paper, avoid duplication, increase efficiency, empower patients and potentially enable healthcare providers to deliver better outcomes for patients; but Ireland is still reluctant to embrace them.
Experience is key to driving trust. As renowned neurosurgeon and author, Henry Marsh recently wrote, 'Now thanks to Google, patients are increasingly approaching healthcare as informed consumers. But even if you can choose who you see, you still have to make this leap of faith'***. Without stating the obvious, a good experience builds trust and advocacy – a fact that is more acute in healthcare, given the vulnerability of patients, than in any other sector. Hospitals and clinics over-index on the role of experience in driving trust; becoming highly trusted following a good experience (87%) or a very good experience (92%).
As we face into a new set of headwinds, the customer experience 'wobbles' of Covid will no longer be acceptable. Value, in terms of the benefits customers receive for the money they spend, will make customer experience much more quantifiable and more assertively judged. Customers will seek and expect assurances from the brands that they choose and trust. And the truer a brand remains to its promise, the more naturally seamless its customer and employee experience will be.
W5 works with leading organisations to transform their customer experience, enabling them to deliver their brand promise every day, in every way.
If you are interested to learn more about how we can help you deliver consistently excellent customer experience, contact our team at (+353) 1 4973400 / info@W5.ie or Managing Director Tim Farmer at tfarmer@w5.ie