The economic headwinds continue to swirl through Q1 2023. While organisations batten down the hatches, CX leaders will be challenged to secure support and investment through turbulent times.
So what will this next economic period bring for CX and what should CX leaders do to optimise their impact? With Forrester predicting that 20% of CX programmes will disappear in 2023, how can you ensure your programme not only survives, but is among the predicted 10% who thrive?
At W5, we work with many organisations across service industries, and we know that CX is certainly not a one-size fits-all. CX programmes vary in terms of purpose and sophistication, and those organisations who recognise that their brand lives or dies by its customer experience, rally around the continuous pursuit of its excellence.
So what are the pillars of successful CX at a time like this? There are three and they are fundamental. Investing in them is key for any successful CX programme whether facing into headwinds or in calmer waters.
1. Establish your ROI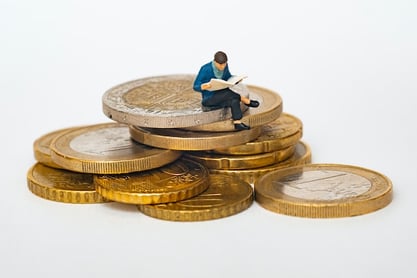 Too often, articulating ROI of CX can be the elephant in the room; too big to talk about but so big that when not addressed it leaves your programme vulnerable, particularly during leaner times. Scaling your response to the ROI challenge is key to getting started.
Establishing ROI does not have to be complicated but it does need to be relevant to those you engage across the business. We know that after a great experience, customers are more likely to stay (2.4x), spend more (2.7x), and advocate for brands (up to 10x) after a great experience (*Forrester).
A simple ROI calculation can get you started, such as by translating key customer metrics into high level commercials. So for example, identifying the spend, share of wallet or tenure associated with promoters, passives and detractors allows you to understand the impact of a single point NPS over their lifetime. So, when you consider the NPS trajectory, you can relate it to metrics understood across the business.
Running an agreed, if proximate, ROI approach for a period allows the business to understand, challenge and build confidence in the concept. Once embedded, you can refine the concept with more (or less) complexity to meet your evolving needs.
Action: Start small to build confidence; but don't hide from ROI
2. Structure your programme for action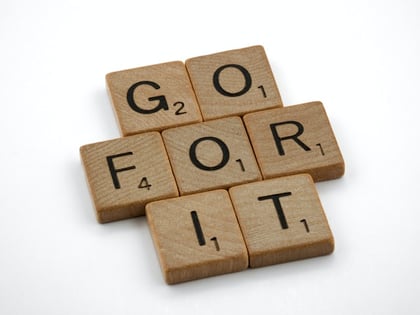 The most successful programmes are those that drive measurable customer-focused improvements, fortifying your brand promise and bringing your brand to life.
Your programme does not have to be sophisticated to drive action, but it does need to be relevant. Whether your CX function is concentrated on gathering feedback or mapping customer journeys; whether it is focused on a single part of the business, or you are looking across multiple journeys, CX is about enabling service improvements.
And because customers experience your service as a totality, CX is a culmination of how all parts of the organisation work together to deliver customers' needs. One of our clients runs a relatively lean VOC programme but ensures that everyone across the business is appropriately engaged and accountable for driving improvements. Client-facing and back-office staff are informed about results and rationale; and with direction focused on 2-3 key areas, they are tasked with collectively improving results.
Tapping into organisational relevance means drawing on structures and points of focus that already exist; and applying a customer-focused lens. If you can do this, not only will you deliver better experiences with consistency, but you'll support better internal outcomes and goal delivery too.
Action: Make it relevant… support and empower the business to act by leveraging existing momentum through a customer lens
3. Make governance your friend – to build engagement
'Whether your approach to CX listening, measurement and action is centralized or decentralized, is a hybrid model or is run by a CX committee, your governance program should be structured to have the authority to ensure the entire organization follows it.' – Forbes; Proper CX Governance: Eating Your Customer Experience Vegetables.
Governance is the unsung hero of Customer experience. It quietly but consistently allows a solid programme to deliver, engaging the right people at the right time, with the right information and a relevant call to action. The structure (and paradoxically, the freedom) it provides can be the difference between programme success and collapse. For one client, leaning into the Board with distributed accountability means that senior stakeholders are 'on the hook' for their contribution to customer experience. As a result, while CX is managed centrally, ownership and accountability sit squarely within existing corporate structures, driven by senior engagement.
According to Gartner, while 93% of CX leaders have some governance in place, <50% deliver permanent cross-functional representation.
Good governance starts with senior stakeholder sponsorship and a solid CX Strategy. It facilitates prioritisation and measures delivery versus targets, with strong cross-functional accountability and clear supporting roles. It leans on relevant standards (adaptable but not too loose) and gives the direction to enable decision-making. And importantly, good governance drives good communication; allowing CX to set out its stall and engage stakeholders early and consistently.
Action: Governance must be inclusive, with clear leadership and cross-functional engagement. Be clear about where the ownership exists at the board level
W5 works with leading organisations to transform their customer experience, enabling them to deliver their brand promise every day, in every way.
If you are interested to learn more about how we can help you deliver consistently excellent customer experience, contact our team at (+353) 1 4973400 / info@W5.ie or Managing Director Tim Farmer at tfarmer@w5.ie