Two W5 clients are shortlisted for All Ireland Marketing (AIM) awards 2016 in the Customer Experience category.
 AIB

represented by Will Cronin
The Customer First initiative is central to AIB's strategy and is creating real culture change. Assisted by W5, the implementation of journey mapping and the comprehensive Voice of the Customer programme has allowed AIB to monitor customer experiences throughout the journeys they take. This has created a single measurement metric, and has driven changes through the CX programme in branches, and driving customer led initiatives. AIB's customer centric strategy has resulted in a greater understanding of the customer, ability to continually listen and act on what the customer is saying and overall an enhanced customer experience, evidenced by extensive feedback.
Gas Networks Ireland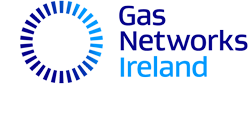 represented by Bernard Mooney
Gas Networks Ireland's Insights into Action programme, supported by W5, is aimed at delivering excellent customer experience by monitoring how customers feel throughout each journey and identifying areas to implement improvement. Customer feedback prompts collaboration between stakeholders and business partners, helping create a seamless and effortless customer experience. The CX programme has driven up NPS scores and helped transform this traditionally engineering focused organization as well as delivering significant returns in terms of customer satisfaction, employee engagement and overall business performance.